DrSticker adviseert u graag over de juiste keuze voor materialen of technieken, met deze keer plakletters & snijvinyl
Plakletters / snijvinyl
Plakletters en snijvinyl is hetzelfde materiaal. Verschil in benaming op onze website is om te benadrukken dat plakletters uitgesneden letters zijn en snijvinyl uitgesneden ontwerpen. Beide worden uitgesneden uit een of meerdere vaste kleuren (sticker)vinyl. Is dit wat je zoekt? Vraag dan een offerte aan!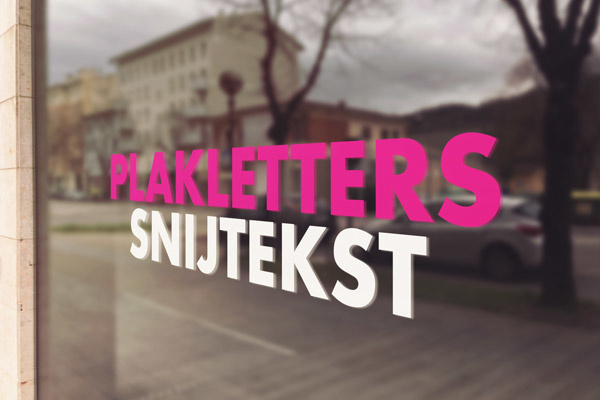 Uitgesneden uit een vaste kleur stickervinyl
Het ontwerp wordt dus uitgesneden uit stickervinyl dat verkrijgbaar is in verschillende kleuren / kwaliteiten en afwerkingen. Het grote voordeel van deze materialen is dat deze langer kleurecht zijn ten opzichte van full colour geprinte stickers. Daarbij zijn de mogelijkheden eindeloos en zijn er ook speciale kleuren/folie's mogelijk zoals fluorescerend , reflecterend, chroom, carbon enz. Het is zelfs mogelijk om interieur folie's te snijden als jouw logo of tekst.
Het nadeel is wel dat er enkel een kleuropbouw mogelijk is van 1 kleur tegelijk.  Daarbij is ook niet ieder kleur beschikbaar in de stickervinyl, er dient dus altijd een keuze gemaakt te worden uit de vele standaard kleuren.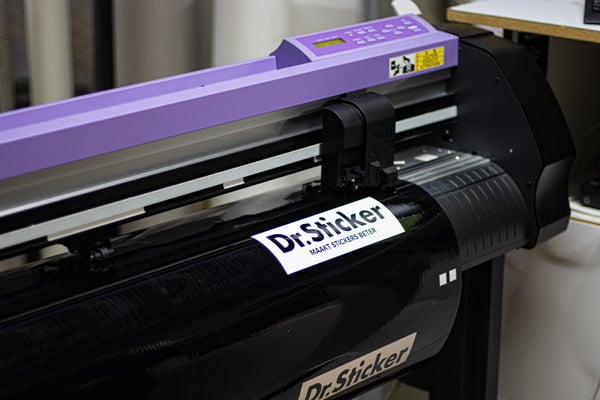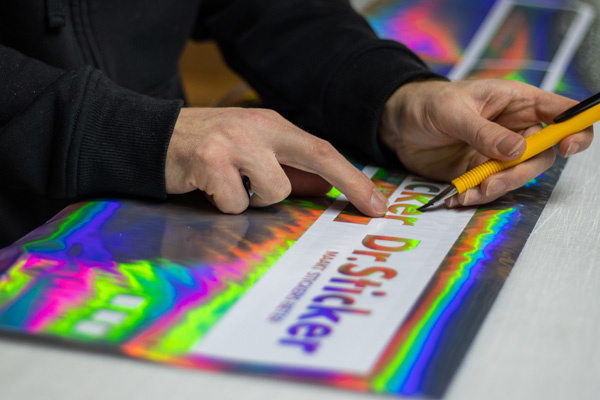 Is Snijvinyl lastig te plakken?
De uitgesneden plakletters / snijvinyl worden afgewerkt met een speciale applicatielaag, waardoor plakken simpel is. Door deze aanbreng laag kunt u het geheel in 1 keer aanbrengen (dus niet letter voor letter) . Bekijk hier de gemakkelijke plakhandleiding.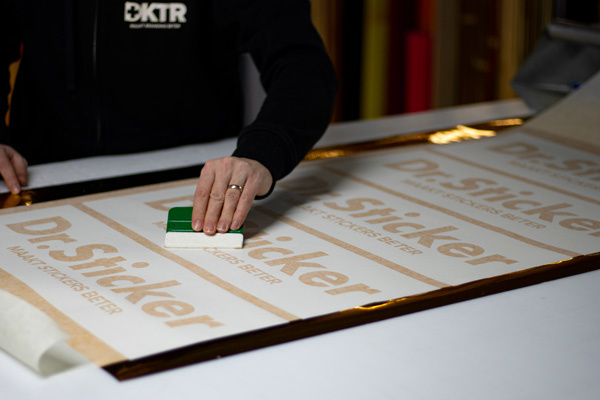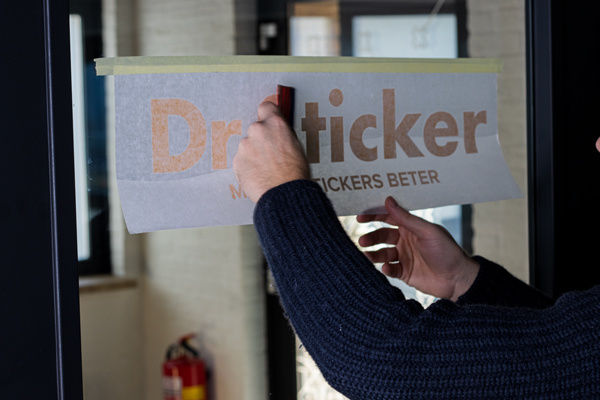 Is snijvinyl de juiste optie?
Zoek je een mooie oplossing voor belettering voor bijvoorbeeld uw auto, boot, muur of reclamebord en mag dit worden uitgevoerd in 1 standaard kleur. Kies dan voor plakletters / snijvinyl; zo heeft u de mogelijkheid tot keuze van speciale effecten (zoals reflecterend) en blijven de kleuren langer kleurecht dan bij geprinte stickers.
Plakletters kunt u (nog) niet online ontwerpen en bestellen. Voor een ontwerp uit te snijden uit snijvinyl adviseren wij een offerte aan te vragen.