Printed PVC tape 50mm x 66mtr
Why choose Dr.Sticker printed tapes?
All inclusive prices
Including VAT
Free cliché costs
Free digital proof
Best price/quality
What is PVC tape?
PVC tape is the most commonly used printed tape. If you choose our printed PVC tape, you choose quality. We offer our PVC tape in a standard thickness of 35 microns. Where competitors often lower the price with a thinner version of 32 microns.

Printed tape provides a powerful and professional means of communication, which contributes to an increase in conversion and brand awareness. In addition, PVC tape stuck to boxes can also contribute to theft protection, as opened boxes are immediately visible.


From how many printed rolls can I order?

We offer our PVC tapes in the following quantities; 72, 144, 216, 360, 540, 720, 1080, 2376.
We do not offer smaller purchases, because we cannot guarantee a correct price/quality. Deviating quantities are possible on request.


In which colors can I order the tape?
We offer the PVC tapes in 3 standard colours, namely white, brown and transparent. We recommend the color white, because the colors come across best here. In addition to these colors, we also offer other colors as a base color. You can find this with
colored PVC tapes
Does the number of colors I use in my printed tape design matter?
Choose 1, 2 or 3 color printing. 4 colors is also possible on
request for a quote
, but only possible from 360 rolls. We can also print a color white!
What is Diapositive?
Reverse is the way of printing your design. It is also possible to print the print in reverse for an additional charge. The logo/design has been saved and the rest is printed around it. See examples below:
Example
positive/normal reverse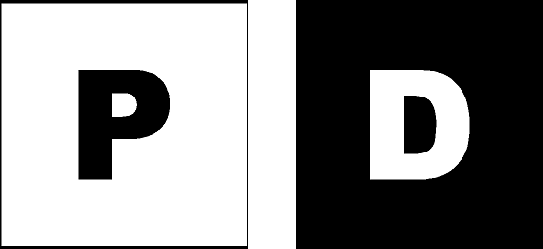 Delivery time

The standard delivery time is 6 to 7 weeks after proof approval. Faster is possible at extra cost. This can be shortened after 2 weeks or 1 week after proof approval. Why is the delivery time so long compared to other graphic products? This has to do with the complex technique used for printing tape.
Pressure range

Our cylinders have a standard maximum compression length of 389 mm, with the smallest compression length being 201 mm.

How does the tape ordering procedure work?

1) Select number of rolls, printing colours, tape color + any additional wishes (slide positive, delivery time)
2) Upload your logo / design via the upload button
3) Proceed to shopping cart and place your order
4) We aim to send you a proof within 1 working day
5) After proof approval, we will proceed to production. All our products are custom made or cut to size, so you cannot return products ordered from Dr. Sticker.
What are the advantages of our PVC tapes?
High adhesive strength and stretchability
Resistant to moisture
Low noise
Easily unrollable