PVC tape

PVC tape is the most commonly used printed tape. If you choose our printed pvc tape then you choose quality. By default, our PVC tape offers a thickness of 35 microns. Where competitors often print the price with a thinner 32 micron variant.
Printed tape provides a powerful and professional means of communication, which contributes to conversion enhancement and brand awareness. In addition, PVC tape stuck on boxes can also contribute to theft protection, because opened boxes are immediately visible.
Number of rolls

We offer our PVC tapes in these following decreases; 72,144,288
We do not offer smaller discounts because we can not guarantee the right price / quality. Different numbers are available on request.
Color of PVC tape

The PVC tapes offer us standard in 3 different colors, namely white, brown and transparent. We recommend the color white, because the colors are the best. In addition to these colors, we also offer other colors as basic color. These can be found with colored PVC tapes
Number of color printing
Choose 1, 2 or 3 color printing.
Diapositive

It is also possible to print the printing in slideshot at extra cost. Hereby the figurative / design has been recycled and the rest printed around it.
Example
Positive / normal diapositive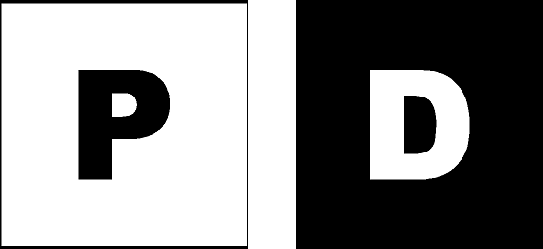 Delivery time

The standard delivery time is 3 to 4 weeks after approval test print. Faster is possible at extra cost. This can be shortened after 2 weeks or 1 week after approval test pressure.
Pressure range

By default, our cylinders have a maximum pressure spring of 389 mm, with the smallest pressure length being 201 mm.
Order Procedure

1) Select number of rolls, print colors, color tape + any additional requests (slide positive, delivery time)
2) Upload your logo / design using the upload button
3) Continue to shopping cart and place your order
4) We strive to send you a proof of print within 1 business day
5) After approval, we will pass production