Posted on
By Isabel Greverath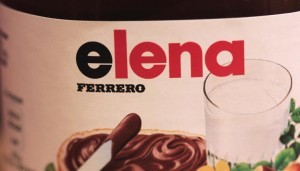 Thinking of product labels might cause a certain boredom. These times definitely have been changed. We will demonstrate some of the coolest labels of recent years.
A remarkable issue is the growing trend of personalization. In our top 5 you will find at least 4 of the 5 with a personalized label. Companies use this tool to get much closer to the consumer. Most of these advertising campaigns booked a lot of success. In particular it is the technical development which allows this expansion of personalization. Using the technique of digital printing permits the production of different kinds of labels for acceptable costs. Our top 1 is the only example of a not customized sticker. However, to produce this label an extraordinary print techniques has been applied. 


Have a Look at Our Top 5
1) WhiteWater, Glow in the dark labels
These labels have been designed for a new brand "White Water". Using sun light during the day makes this stickers glow in the dark. It is not most cheap technique but you can be sure about the amazing result. 



White water glow in the dark


2) Dole "Personalized banana"
200 bananas have been printed for the participants of the Tokyo marathon 2014. Each banana contains the name of the runner, the time and some facebook fan posts. While passing the finish the runner got his customized banana. Have a look on this video to get more details about it.


3) Share a Coke
One of the most successful campaigns of the recent years has been the "
Share a Coke
" marketing campaign. They selected the UK's most popular names and printed them on their labels. This campaign was actually supported by online and social media. There were more than 150 million personalized bottles sold, over 730.000 glass bottles personalized via the e-commerce store and 17.000 virtual name bottles shared online across Europe.


4) Your own name on a nutella-jar
Even if this campaign has already been expired, Nutella jar's with own names have been very popular. One of the most sincere 
comments 
I have found was: "I really wish I had a 'Nutella' story but I don't. I just really want a label with my name on it as I'm sure is the case with most people."
5) Your own Whisky bottle
Not just in the UK, also in other countries like the Netherlands you will find personalized labels. Have a look at the homepage of
 Famous Grouse,
 a Dutch Whisky producer.